Why have a coach?
Coaching is about enabling you to set clear goals and making you accountable each step of the way.
How many times have you had a plan, set some goals (maybe New Year's Resolutions or business goals), not quite achieved them and then reduced the target?
Do you feel that you are not quite reaching your potential or perhaps want to achieve more?
Are you sick of the excuses that you keep giving to yourself?
Would you plan to achieve some major sporting goal without support along the way?
Like training our body, we need train our mind to be able to achieve the best 'us'. We need to take time out to calm the chaos.
Like sports people using a sports coach, engaging with a coach can support and motivate you to reach for more, set those targets and reach (or exceed) them.
How Can Coaching Help
Coaching will enable you to:
Increase your self esteem
Banish any limiting beliefs that are holding you back
Set realistic, achievable and motivating goals
Explore new possibilities and avenues
Have a range of tools and techniques available to you to support you on our journey
Have a confidential, non judgmental and safe environment to facilitate change
Be listened to, challenged at times, understood and encouraged
Be supported and committed to development and success After an initial session, we personalise a package according to you needs. The packages are structured as: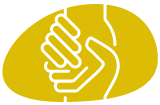 2 Full, Consecutive days with unlimited email follow up for 12 months and 2 x 60 min face to face follow up sessions)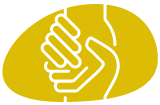 2 Full, Consecutive days with unlimited email follow up for 12 months and 2 x 60 min face to face follow up sessions)